The Youth Forum DMPP

MEET THE TEAM
Dr. Amit Ismaijli
The Inspirer of the Youth Forum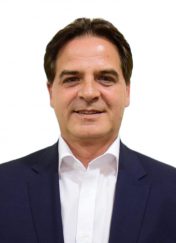 Dr. Amit Ismailji, Golden Ambassador of Diplomatic Mission Peace and Prosperity (DMPP), Representative of Diplomatic Mission Peace and Prosperity in Berlin, Germany, is the Inspirer behind the establishment and initiation of the Youth Forum.
Gabriela Shehati
Director
Gabriela is a passionate advocate for youth rights and supports youth civil society to flourish worldwide. She has a master's degree in Master of Science (MsC), Civil Law from the University of Tirana. She is committed to bringing the members of the Youth Forum back to the heart of the organization and together with innovative and capable young leaders to collaborate and impact Peace and Prosperity.
Kevin Toptani
Vice-Director

Kevin is a student in his last year of Bachelor in Business and Law at "Mediterranean" University of Tirana. He studied in high school for IT and Electronics and currently has various certificates in tourism management and business administration. Kevin is passionate about leadership, communications, youth engagement and participation.

Mateo Myftaraj
General Secretary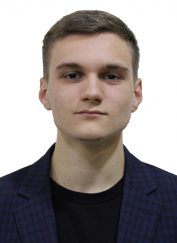 Mateo is a student in his first year of Bachelor for Business Administration at "Epoka" University. Mateo has invested much of his time addressing the importance of inclusion and diversity in youth organizations. His main focus is youth work, but also youth rights, equality, diversity and youth inclusion in society.