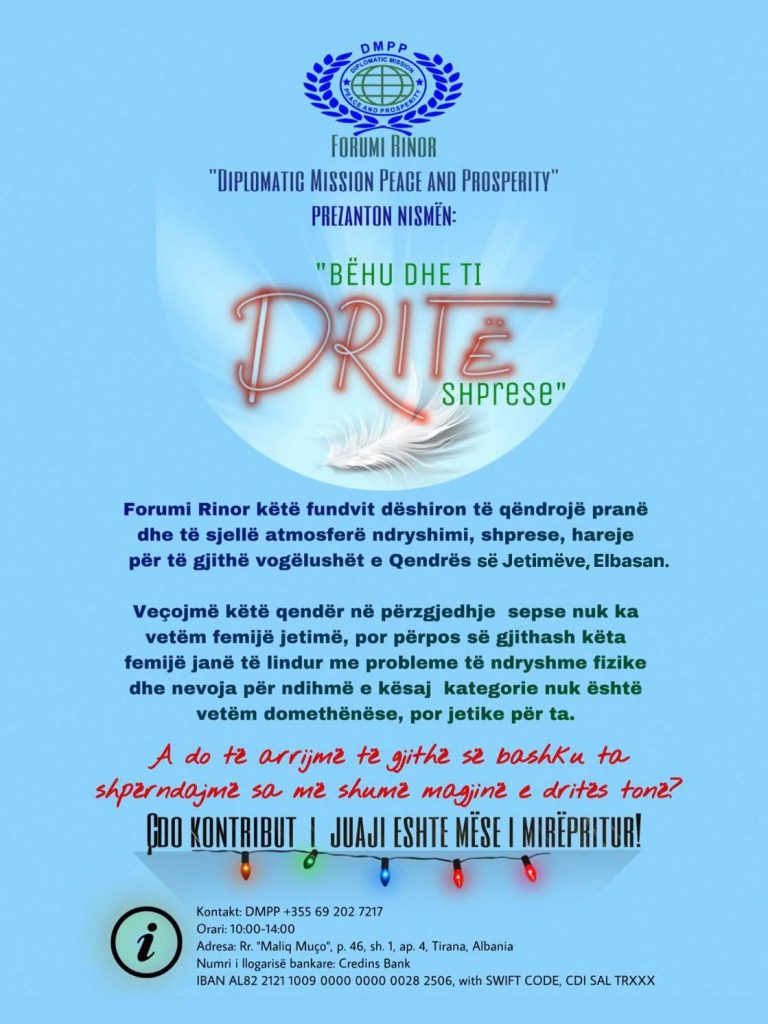 The Youth Forum of DMPP presents the initiative:
"Be a light of hope too!"
At the end of this year, the Youth Forum wants to stay close and bring an atmosphere of change, hope, and joy to all the children of the Orphanage Center, Elbasan. We single out this center in the selection because there are not only orphaned children, but these children are born with different physical problems and the need for help of this category is not only significant, but vital for them. Will we all be able to share as much magic of our light as possible?
Every contribution of yours is very welcome!
Contact: DMPP +355 69 202 7217
Hours: 10:00-14:00
Address: Rr. "Maliq Muço", p. 46, sh. 1, app. 4, Tirana, Albania
Bank account number: Credins Bank
IBAN AL82 2121 1009 0000 0000 0028 2506, with SWIFT CODE, CDI SAL TRXXX